Grades 3-5, Children's Leveled Reader
REVIEW. First published April 1, 2022 (Booklist).
Kids like armchair travel too, and this entry in the Travel To . . . series (2 titles) brings them to museums of all kinds worldwide. Each institution is covered on a page, with an overview of the collection accompanied by fun-fact boxes. This work is highly illustrated, making it an attractive browse as well as an interesting complement to history and art studies. Clear color photos display the inside and outside of many museums, while smaller inset photos showcase particular items they've collected. The best part of this book is the "they have a museum about THAT?" factor, as world-famous places such as Paris' Louvre and Cairo's Egyptian Museum here brush elbows with the Neon Museum in Las Vegas and Delhi's Museum of Toilets. Also of benefit is the book's discussion of collecting practices in the past and today, particularly in the British Museum entry, which emphasizes that many objects there "have been acquired through less respectable means." An engaging, fact-filled, and illuminating title that is also very well-sourced.
Illustration, Design, and Production by Joshua Janes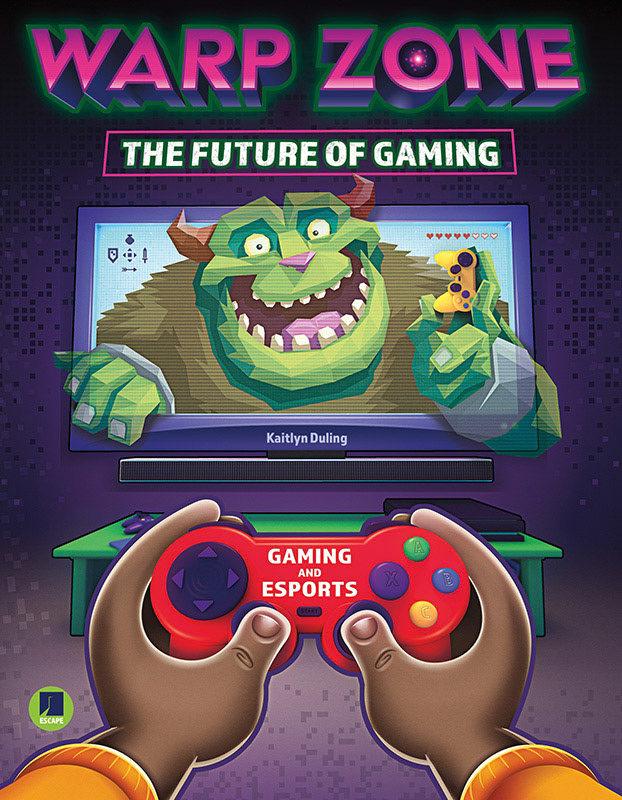 Warp Zone the Future of Gaming
Children's Leveled Reader, Grades 3-8, 
32 pages, 7" x 9"
Gaming and eSports:

 In Warp Zone: The Future of Gaming, 3rd―8th graders discover the latest advancements in one of children's favorite past-times: gaming! Learn about new video game technology, virtual reality, eSports, and so much more!
Paving The Way:

 Young readers learn about new gaming technology, augmented reality, adaptive gaming, and advancements in the eSports industry that will make gaming in the future even more exciting.
Build Reading Skills:

 This engaging 32-page children's book will help your child improve comprehension and build confidence with guided pre- and post-reading questions and fun activities.
Leveled Books:

 Part of the Gaming and Esports series, the lower reading level text and full-color pictures make this children's book an engaging read with fun and interesting facts about the future of gaming.
Why Rourke Educational Media:

 Since 1980, Rourke Publishing Company has specialized in publishing engaging and diverse non-fiction and fiction books for children in a wide range of subjects that support reading success on a level that has no limits.
Illustration, Design, and Production by Joshua Janes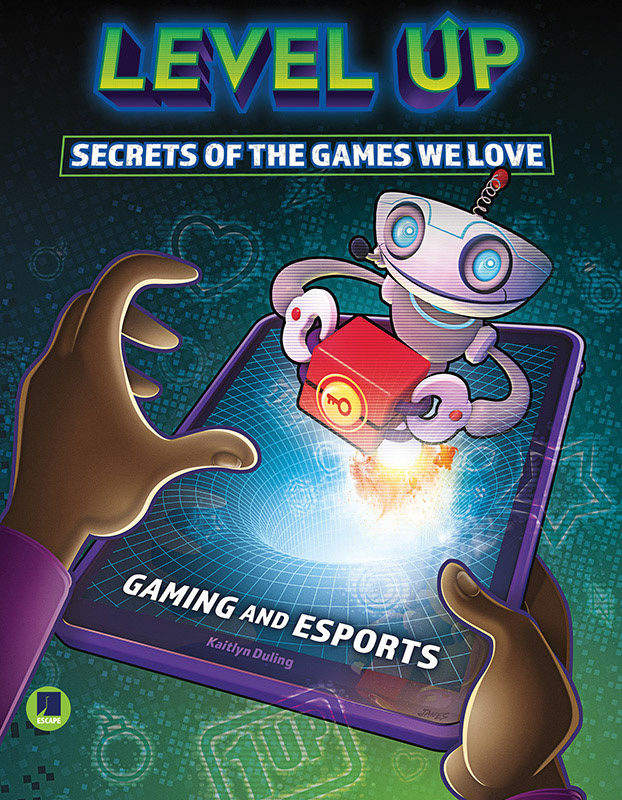 Visit my social media profiles below to see more of my work.